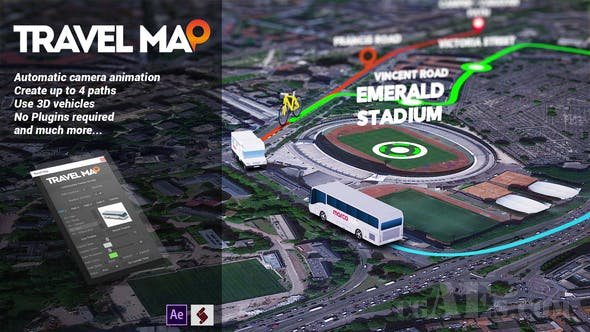 CC 2019, CC 2018, CC 2017, CC 2016, CC 2015, CC 2014 | 1920×1080 | No Plugins Required | 137MB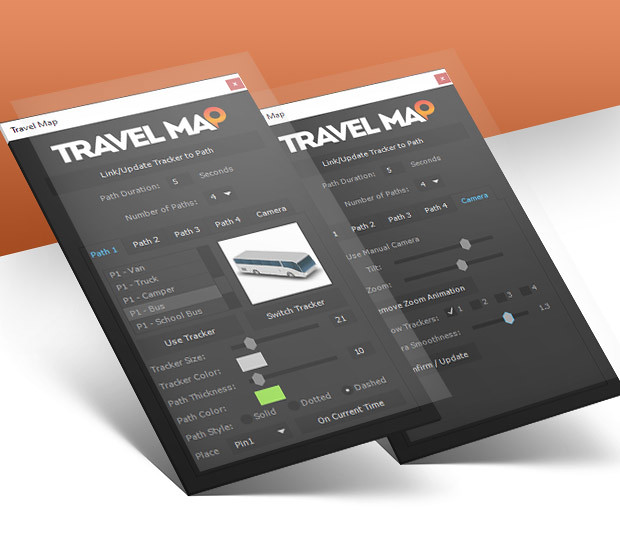 Travel Map
 is a template and script for Adobe After Effects and it is compatible with cc2014 and all subsequent versions.
Travel Map is the ideal solution if you want to show one or more routes on a map, in fact, unlike 
Map Route Generator
, Travel Map allows you to create up to 4 routes simultaneously!
You will thus have the possibility, for example, to show different routes to arrive to a certain point on the map, or to compare the travel times of multiple routes.
3D vehicles
In addition to the classic 2D trackers, Travel Map also includes a set of 3D animated vehicles that do not require additional plugins.
So if you want to show the route of your last trip by bike, all you have to do is to import the map, draw your route and choose the bike from the list of vehicles.
The script will take care of the rest!
Each vehicle can be freely customized, in fact you can change its color, size or add a text, logo or image.
* the addition of texts or logos can only be done on the following vehicles: Airplane, Bus, Camper, School Bus, Ship, Truck, Van.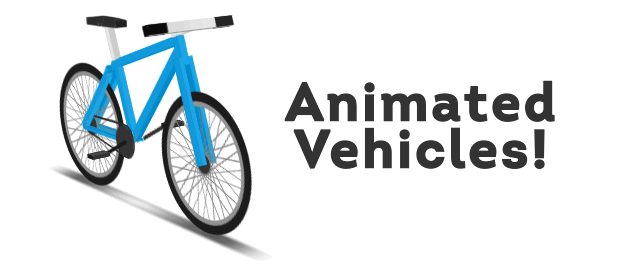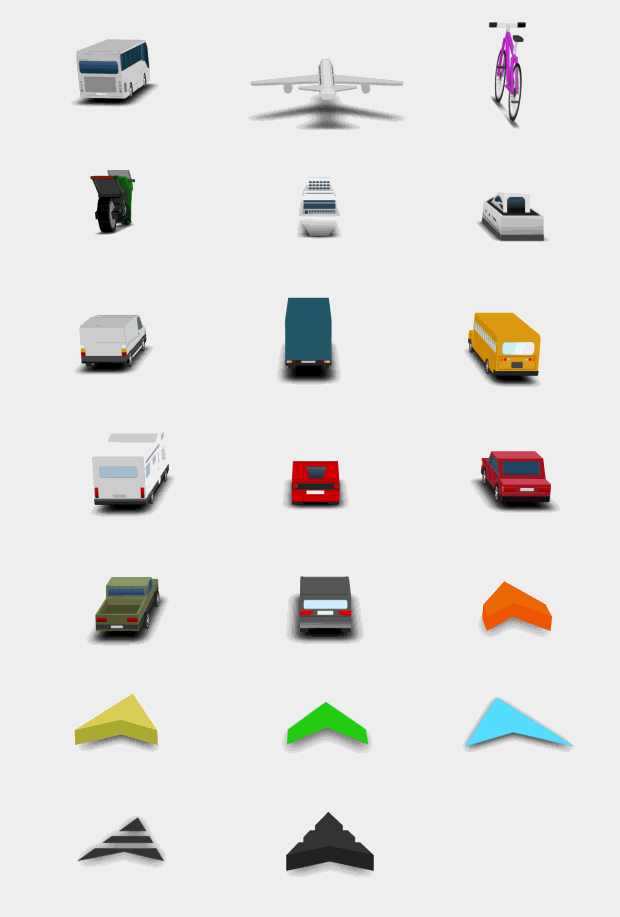 Switch Trackers
In some cases you may need to replace one vehicle with another one within the same route.
For example, if your company deals with transports, you may want to show to your customers that the shipment initially travels on a plane, but then transfers to a truck and a van is used to make it reach its final destination.
With Travel Map you can do it!
Simply by pressing the "Switch Trackers" button you will decide which vehicle to use and when to use it.
Camera Animation
The Travel Map script also takes care of everything concerning the animation of the camera.
You just have to decide which vehicles to follow, and the script will calculate the animation of the camera.
There's only one thing that's up to you: please use the corresponding slider to set or animate the zoom.
You can also decide whether to follow your vehicles in parallel or rotate around them.
If you prefer to animate the camera manually, no problem! Select the "Manual Camera" option and enjoy creating your own custom animation, adding new keyframes on the position and rotation of the camera.
Add pins

 You can
原文链接:https://www.cgaes.com/1146,转载请注明出处。