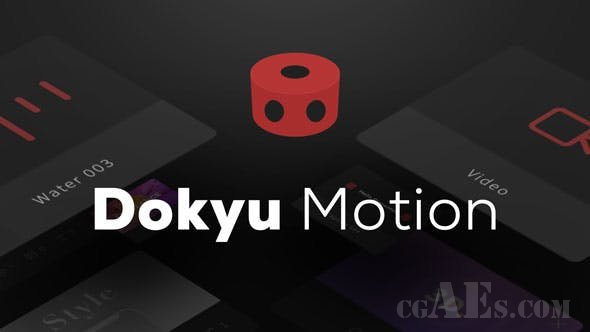 Videohive – The Essential Scene Pack For Dokyu Animation Maker – 22745086
.aep | Mac OSX (64-bit) After Effects CC 2018, Windows (64-bit) After Effects CC 2018 | SoundFX Icluded | No Plugin
100% tested working script
1520 Elements. Beautiful Type. Exclusive Design. Fast Editing. Online video today is big business with big money. So how to you get heard when you have no advantages? Dokyu Motion levels the playing field with affordable 1-click access to 1520 VFX templates and 1.6 million license-free images. If you want to build a video brand, you first need to stick out.
1-Click. Visual Effects Made Easy. Video today has set such a high standard it can be scary starting out. Dokyu Motion makes post-production 1-click simple so anyone can join the big leagues.
Responsive Resolution. Mobile Ready. Any Platform. No Compromise. We built a custom pin framework for the Typography library to reposition elements automatically. So you can choose any aspect ratio.
Responsive Duration. Drag In. Drag Out. Flexible Length. NEW FOR 2019: Click-and-drag the start or end of the layer to change the duration of your scene. Animations throughout are left untouched.
1.6 Million Images. Search. Download. Use. Publish. Dokyu?s Pixabay.com integration means you can access 1.6 million stunning license-free images for your templates. All without leaving After Effects.
Free Updates. The Latest In Motion Design. Our studio has produced 15 VFX libraries for Dokyu Motion, spanning a broad range of post production needs for the online publisher. New libraries are published in real-time and notifications ensure you don?t miss out.
资源下载
此资源购买后30天内可下载。客服QQ:459316445
原文链接:https://www.cgaes.com/2276,转载请注明出处。